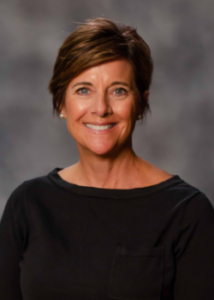 Welcome to the Yankee Hill Education Center.   It is my privilege to work with a dedicated staff that is committed to using a variety of innovative strategies to engage students while encouraging them to take responsibility for their own learning and behavior.  Our caring staff has a shared commitment to helping every student experience success.  Our school mission is to provide a safe, supportive, educational environment that encourages students to achieve their best, engage in learning, graduate and become productive citizens.  We are a program designed for students grades 9 through 12th that collaborates with parents, guardians, and outside agencies to help students be successful.   
Through the use of the Lincoln Public Schools Multi-Tiered System of Supports for Behavior (MTSS-B) Framework, the Yankee Hill Education Center staff is trained in a program model to create a structured, safe and predictable school environment for students.  The program addresses the individual needs of each student while providing a strong emphasis on academic excellence, allowing each student to focus on their strengths and learn pro-social skills.
We believe partnering with parents and our community partners is essential and when we work together student achievement increases.  We encourage you to stay involved in your student's school experiences throughout the year and look forward to partnering with you during the course of the entire school year.
Sincerely,
Laura Runge